TOKYO — The days of freewheeling bikes on the streets and sidewalks of the Japanese capital are apparently over.
Citing a rise in traffic accidents, the Tokyo Metropolitan Police Department announced crackdowns on four of the most common bicycle violations, according to a statement emailed to Stars and Stripes on Wednesday.
"We are promoting guidance and crackdowns on cyclists, placing greater emphasis on violations that are directly linked to serious traffic accidents," the statement said.
Metro police say officers are now focusing on cyclists who run red lights, don't pay attention to stop signs, go the wrong way or ride fast on sidewalks.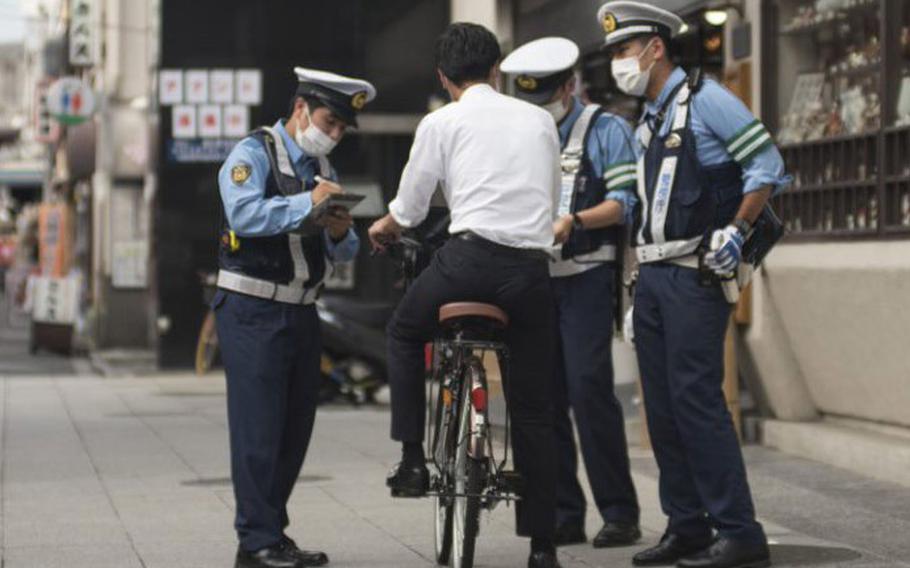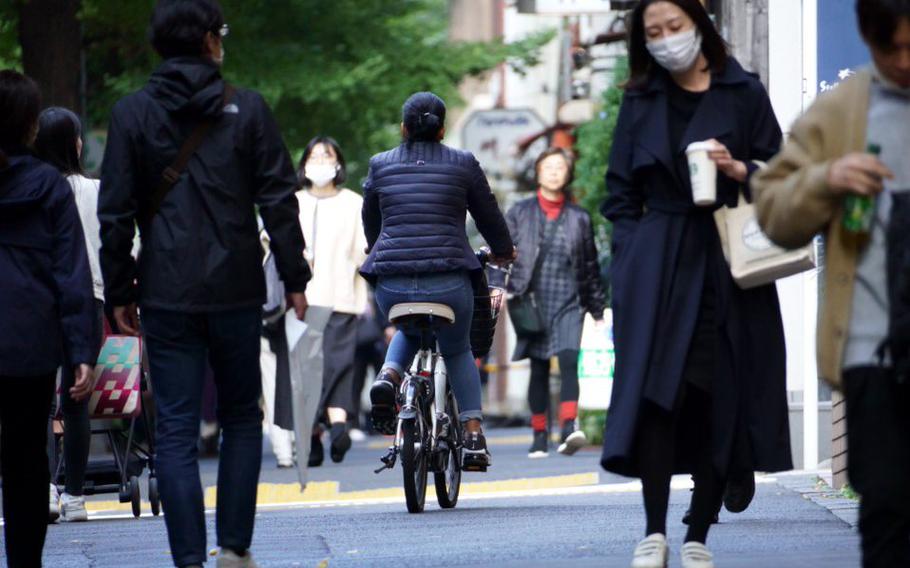 Illegal cyclists are now more likely to receive traffic tickets than warnings, Kyodo News reported on Tuesday.
People who run red lights, fail to stop at stop signs or drive in the wrong direction can be jailed for up to three months or fined up to 50,000 yen (about $360), police said. Riding fast on sidewalks can cost the violating cyclist up to 20,000 yen, or $143.
Bicycle accidents in Tokyo have increased in recent years. As of Sept. 30, there have been 10,271 bicycle accidents so far this year, about 1,700 more than the same period last year, Nippon TV reported on Oct. 31.
Additionally, accidents involving bicycles will account for nearly half of all accidents, or 43.6 percent, in 2021, up from 32.1 percent in 2016, Kyodo News reported.
Cycling has increased during the COVID-19 pandemic, as people turn to two wheels to avoid close contact with others or to order food through delivery services like Uber Eats.
The results of a survey released by the Tokyo Metropolitan Government in April found that 22.3 percent of city residents had used bicycles more frequently since the start of the pandemic, Kyodo News reported.