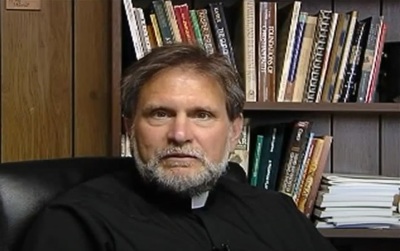 A 60-year-old priest in Louisiana known for his woodworking skills has been found dead by authorities in what some say is an unusual woodworking accident.
Father Jimmy Jeanfro, pastor of the Church of the Immaculate Conception in Marrero and executive director of the Pontifical Mission Societies, was found dead on Tuesday after apparently dying Monday night in the carpentry workshop on the church property.
"It is with great sadness that I announce the passing of Father Jimmy Jeanfro," a church official who spoke on condition of anonymity said in a message to parishioners.
"He died in a tragic accident sometime last night and was found this morning by staff at the Immaculate Conception School. … This is truly shocking."
According to WVUE Fox 8, the fatal injuries were caused while the priest was working with a lathe, a stationary cutting tool used to shape wooden or metal objects, according to authorities.
Authorities received an emergency medical call around 9 a.m. Tuesday and found Jeanfreau unresponsive after suffering trauma. He was pronounced dead at the scene, according to local CBS affiliate 4WWL.
Jefferson Parish Sheriff's Office spokesman Capt. Jason Rivard told NOLA.com that "no foul play was suspected."
Funeral Mass will be held next Tuesday at 12 noon and visiting hours begin three hours before the funeral.
"Please keep Father Jimmy, his family and all in mourning over his death in your prayers," the church's website reads. "Reception to be held following internment by the Knights of Columbus on Marrero D Avenue."
Amy Dudgeon, who met Jeanfro through her work at the nonprofit New Neighbor Project, told NOLA.com that the pastor "exudes this tenderness and compassion."
"He was a light and an advocate for the Hispanic community," she added, noting that Jeanfreau has led multiple mission trips to Bolivia and Nicaragua.
A prayer service was held Tuesday evening at the Church of the Immaculate Conception.
Follow Michael Gryboski
Twitter
or Facebook
free

Religious Freedom Update

Get with thousands of people free post Free newsletter, sent out twice a week from The Christian Post.