LATAM Airlines Group has had two complicated months with a serious incident at Paraguay's Asunción International Airport (ASU) on 26 October and an incident at Lima International Airport (LIM) in Peru on 18 November. Check out these two events.
Asunción incident
On Wednesday 26 October, LATAM Paraguay operated flight 1325 between Arturo Merino Benitez International Airport (SCL) and Asunción International Airport (ASU) in Santiago, Chile. The plane was diverted to Iguazu/Cataratas International Airport (IGU) in Brazil due to bad weather at its destination in Paraguay.
After about three hours in Foz do Iguacu, the flight departed again for Asunción. Still, extreme weather in Asunción persisted, forcing the crew to make an emergency landing. Video of the event showed heavy rain, thunderstorms and turbulence.
This severely damaged the Airbus A320, registration CC-BAZ, with damage to its radome, engine and windscreen. The plane, which had been grounded in Asunción for more than a month, was recently cleared to operate a ferry flight from Asunción to São Carlos, Brazil, where LATAM's MRO is based.
There were 48 passengers on board Flight 1325. There were no serious injuries in the accident. The Civil Aviation Authority of Paraguay launched an investigation; LATAM Airlines and Chilean authorities are actively participating in this investigation.
lima accident
A few weeks later, bad luck — and possibly miscommunication — struck Latin America again. On November 18, LATAM flight LA2213 left Lima International Airport and flew to Juliaca for a domestic flight. While accelerating, the plane collided with a fire truck that was entering the runway at the same time.
The airport's fire brigade is said to be conducting a drill called "response time". According to airport administrators, firefighters were cleared to enter the runway, but what should have been a routine exercise went horribly wrong.
As a result of the accident, two firefighters died and one was seriously injured. There were no injuries to the 102 passengers and six crew members on board, although the Airbus A320neo, registration CC-BHB, is believed to have been scrapped.
The aftermath of the accident was filled with leaks, controversial statements, arrests, and overall chaos. Peruvian civil aviation authorities launched an investigation but also temporarily detained the LATAM pilot and suspended the air traffic controller who was on duty at the time of the accident. The International Airline Pilots Association (IFALPA) said in a statement that the arrest of the pilot was in complete disregard of the Chicago Convention on International Civil Aviation.
There have also been leaked conversations showing miscommunication between the airport's fire truck department, LATAM airlines, air traffic and ground controllers.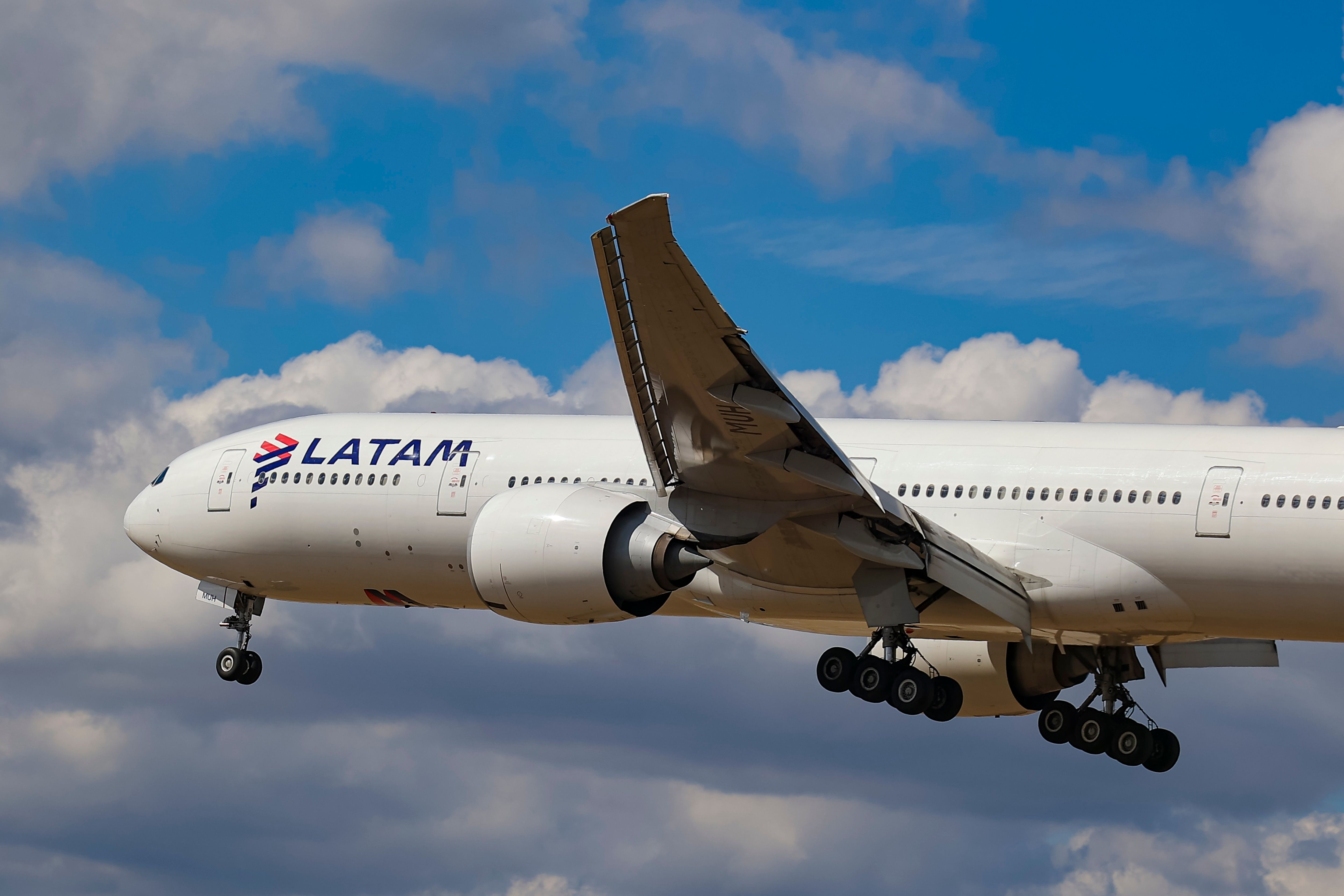 Photo: Getty Images.
Could have been a perfect month for Latin America
Between LATAM's accidents in Paraguay and Lima, there was some good news for the airline. Two and a half years later, the airline emerged from US Chapter 11 bankruptcy proceedings. LATAM has more than $2.2 billion in liquidity and approximately $3.6 billion in debt on its balance sheet (equivalent to a 35% reduction in debt from the pre-filing period).
The company is the last of three Latin American airlines to emerge from US Chapter 11 bankruptcy. The other two are Avianca and Aeromexico. While the end of LATAM's bankruptcy proceedings made news in November, it was overshadowed by two bizarre mishaps.