TDT | Manama
Daily Tribune – www.newsofbahrain.com
Zahra Ayaz reports
Safe swimming practices came into focus yesterday as Royal Life Saving Bahrain (RLSB) signed a community partnership agreement with government authorities. The RLSB is the nation's top water authority on drowning prevention and water safety.
They work to unite communities, institutions and the local leisure industry under a common purpose. The main strategies offered by the RLSB are teaching swimming, providing safe positions, training first aid, developing lifeguards, and improving boating safety.
Speaking to the Daily Tribune, Sam Rahman, General Manager of Royal Life Saving Bahrain, said: "Cardiopulmonary resuscitation (CPR) is a quick response to any emergency, whether it happens on land or at sea. If they act quickly and safely to prevent injury or providing first aid to those in need, anyone can save lives every day.
"Currently, one in 10 people survives a cardiac arrest event in a non-hospital setting. The first step in the chain of survival is for someone to understand how to check to see if the person is breathing, and when they are conscious or not really moving Call an ambulance immediately.
"Step two should check the person's heart and then step three should take the person to one of the nearest hospitals. All of these places where we work, study and live are communities we belong to and we support each other because we have similar interests."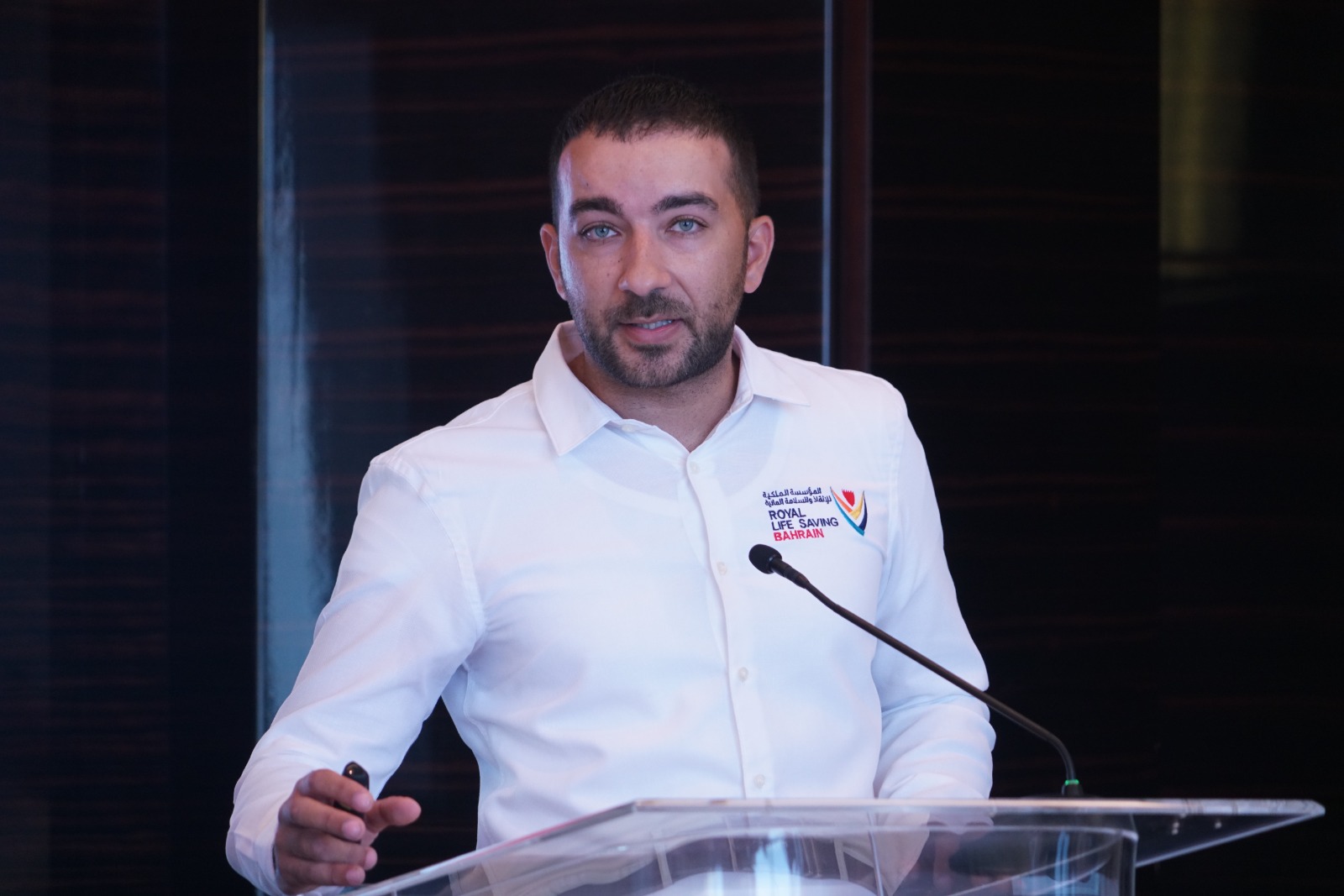 Rahman emphasized that it is everyone's responsibility to come up with noble ways to inform and empower people to save lives. The Safety Partnership is a new effort by the RLSB to bring these communities closer.
By training individuals to swim and educating them about the risks and how to proceed with caution, we can save lives. According to sources, 60 people have drowned in Bahrain in the past five years. Due to a lack of basic swimming skills, 50% of adults and 47% of children cannot swim, and currently 95% of children in the Kingdom are not learning to swim in primary school.
Four out of five Saudis do not take part in any water activities, while 70 percent rarely go swimming. There is no lifeguard service at public beaches, with 84 per cent agreeing that there is a need for properly qualified beach lifeguards.
The Daily Tribune recently reported that a Bahraini diver named Nashme Hassan Al Haddi went missing during a trip in the northern part of the kingdom. The body of the missing diver was found near Hayr Shtaya two days later.
Before embarking on such a trip, necessary precautions must be taken, including gathering all relevant weather information, determining whether it is windy, consulting safety personnel and remaining vigilant at all times, the source said.