Six months after musician Amy Grant was injured in a bicycle accident, she is still battling memory loss.
Grant, 62, revealed that she used a teleprompter to memorize the words to her songs while performing in a recent interview.
"My memory is still coming back, stamina, they say 12-18 months after an injury like that," Grant told E! News ahead of the January 14 show. "It's been six months, so I'm feeling really good! I'm expecting to get better."
"So far, now, I use a teleprompter," she added. "Having one tonight. I'm very happy. I used the teleprompter on my Christmas tour."
Amy Grant talks 'journey to heal' after head injury in Kennedy Center bike accident
Grant went on to give an example she couldn't remember.
"Honestly, I don't remember anything that I don't remember," Grant added. "So, I had dinner with a high school friend that night. We used to spend the night at each other's houses. I said, 'I'm sorry to ask you, are you still with your husband?'" She said Douglas died seven years ago. It's dead, it's the first time I've heard of it!"
Grant was injured in a bicycle accident in July 2022. The "Baby, Baby" singer fell off her bike and was unconscious for 15 minutes after hitting a pothole. She was taken to Vanderbilt University Medical Center, where she was treated at the time.
A representative for Grant told Fox Digital News that the singer was wearing a helmet when the accident occurred.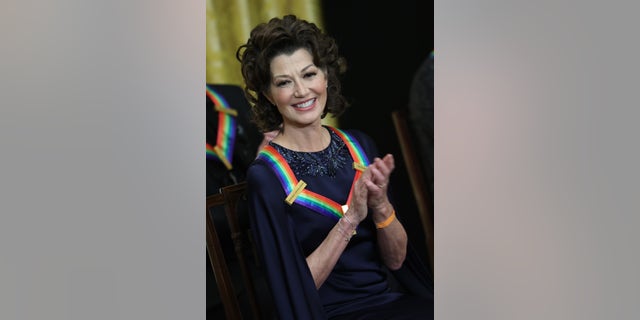 Click here to sign up for the entertainment newsletter
This isn't the first time Grant has spoken out about her memory loss since the accident. In a previous interview with Fox News Digital, she opened up about her recovery journey and performances during her Christmas tour.
"Last week was my first return to the stage, and I can't think of a gentler way to get back into the spotlight than with a Christmas concert with my dear friend Michael W. Smith," Grant said Center Honors while attending the 45th President Kennedy.
"The first day I was nervous. I forgot the words to the song I wrote. I'm just going on a healing journey, but here it is. You know, love and kindness are also healing, and I'm not kidding – I It feels full from head to toe."
Grant admitted that her husband gave her a "foundational" place to heal.
"He's been patient," Grant said. "Vince has a way of grounding the space we're in, even without saying a word."
"I think I said very early on, 'What if I'm different? What if I'm different?' He said, 'Hey, we wake up a little bit different every day, and we love each other, and that's fine.'"
She added, "I felt like a hooligan."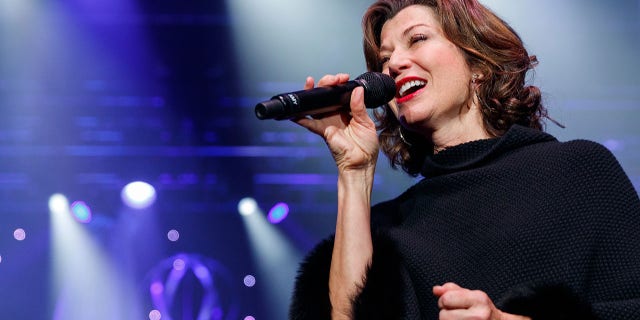 Click here for the Fox News app