Last Updated: 8:56 PM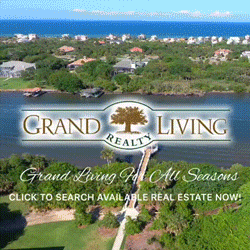 Five people were injured, at least three seriously, in a T-bone crash at the intersection of Pine Grove Drive and Belle Terre Parkway in Palm Coast just minutes after 3 p.m. today.
Three of the victims are said to be minors. The crash disrupted traffic on the northbound lanes of Belle Terre. Northbound traffic will be diverted on Rymfire Drive.
The cause of the crash is not yet known. The crash involved two sedans — they appear to be a Chevrolet and a Nissan — and trapped one of its occupants. The occupants were eventually rescued.
The Flagler County Fire Department of the emergency helicopter flew one of the patients to a hospital in Jacksonville according to its flight path. Two patients were ground transported to Halifax Hospital in Daytona Beach.
Southbound lanes at Belle Terre also had to be temporarily closed to allow helicopters to land.
In the early evening, the Matanzas High School athletics team's Twitter page posted the following, suggesting victims included Flagler Palm Coast High School athletes: "Tonight's girls' basketball game has been cancelled. Our thoughts now are with the FPC Bulldogs. "
At around 8:30pm, the FPC's Girls Basketball Facebook page posted the following: "Ms. Bulldogs asking for your prayers and positive thoughts tonight as our 3 girls had a horrible accident this afternoon. Girls "We're dealing with injuries and it's going to be a long recovery but we're going to do it together. These girls are strong, but the pain they're going through goes deeper than the wounds. Thanks to everyone who called, texted and checked them out … when one gets hurt, we all get hurt and together we get through that. Basketball is just a game and that makes us see that. Enjoy every second and every moment because you never know when it will Change."
Four people have been killed in four crashes at the Pine Grove-Belle Terre Parkway intersection since 2014, most recently last March when a 51-year-old woman was killed in a T-bone vehicle crash. One of the accidents involved a victim riding a motorcycle. All crashes followed a similar pattern: either the vehicle exited Pine Grove, violating a stop sign there, or southbound traffic on Belle Terre attempted a left turn into Pine Grove, crossed the northbound lane of Belle Terre, and Both sequences result in a T-bone or frontal collision.
Today's incident prompted a response from the Flagler County Sheriff's Office, Palm Coast Fire Department and Flagler County Fire Rescue. The sheriff's office is investigating the incident.