The publication guides readers through the history and recipes of Midwestern pies. By Abigail Preissig
Many Midwesterners still have a box of recipe cards, stained with water stains and faded handwriting grandmother memorized and passed down from generation to generation. Pie crust and filling secrets that have been perfected through decades of trial and error are brought out around a holiday or special occasion to transport our taste buds back in time.
If you've ever wanted a "pie-ography" that collects these recipes and the stories behind them, look no further.
Midwest Pie: Recipes That Shaped a Regionexpected in May, provides a historical tour of Heartland pies and guides readers through one of the region's most enduring culinary contributions via 50 recipes, historic photos and local knowledge.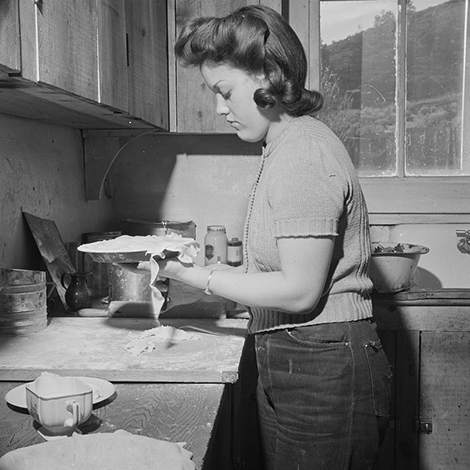 "The recipes were collected from historic cookbooks and regional cookbooks, either given to me by friends and family members or found at thrift stores in the area," says Meredith Pangrace, editor of Midwest Pie.
The cookbook's history lesson begins with instructions on how to make five types of pie crusts and guides readers through the origin of the bean pie in the Nation of Islam. You can get a taste of old classics like Butterscotch Pie and Speedy Custard Pie, regional favorites like Ohio Buckeye Pie, and popular treats made with Midwestern ingredients like All-American Apple Pie and Chokecherry Pie.
From there, readers are transported back in time to the "Desperation Pies" of the Great Depression and the handheld pies or "pastas" that Michigan miners would eat for lunch. Also find retro favorites from the 50s and 60s on these pages.
"My favorites are the ones from the Retro section of the book (Chocolate Marshmallow, Star Spangled Cherry) because those are the ones I grew up eating," says Pangrace. "Not only do I love the taste of a graham cracker crust, but they are so easy to make."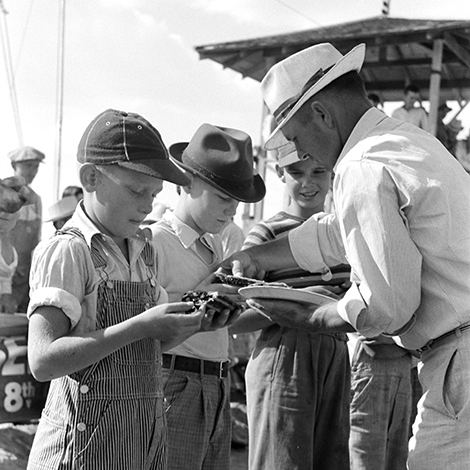 For Pangrace, a writer and musician from Cleveland, the most interesting thing she learned about pies while organizing the book was how simple they are to make, especially during the Great Depression, when people had only common household items like cornstarch and sugar to work with with.
"It's amazing the variety of pies that can be made from just a few simple ingredients," says Pangrace.
Midwest Pie: Recipes That Shaped a Region is made for any home cook who wants to learn more about the diversity and deliciousness of these Midwestern staples.
Pie lovers can buy the book online or at local bookstores when it hits shelves in May. In the meantime, it is available for pre-order now at beltpublishing.com.
Bite into the Cleveland restaurant scene by signing up for our free weekly CLE Food & Drink newsletter – your guide to food and drink across the country. Arriving in your inbox each week, this coverage fills you up on everything from mocktails to shareable plates—and more. Click here to subscribe